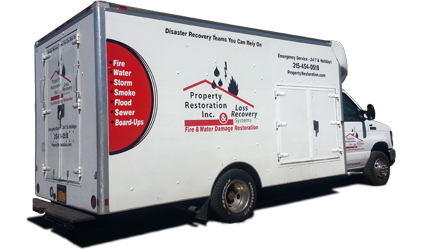 Taking care of  your home when it comes to water, mold, flood and fire damage, we are the reputable restoration services that you can rely on. Our team of professionals is ready to respond within the hour. When you have a flooded basement, burst pipes, or toilet overflow, we are here to respond quickly to sump pump failures or hot water tank overflow. We handle small floods/fires to the multi-level commercial large losses with expertise.
With over 30 plus years of experience, Property Restoration Inc. of Central New York and surrounding areas takes pride in knowing exactly how to help you. You will feel confident in putting your property needs in our experienced hands. This is what DIFFERENTIATES us from our competition. We are looking out for your best interest when it comes to flooding, sewer backups, fire or pipe bursts.
Property Restoration Inc. provides all that and more.
Property Restoration Inc. Sets The Standard On Every Loss
Highest Level of Care & Attention
Scope of Loss Provided
Insurance Carrier Facilitation
Industry Standard Pricing
Largest Inventory of Drying Equipment in CNY
Independently Owned & Operated