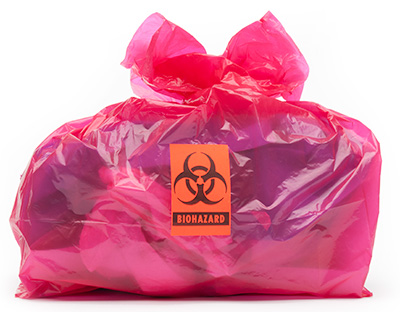 The scene of a crime, accident, suicide, unattended death or other unexpected life event can expose family members to trauma and biohazards.
Property Restoration Inc. responds immediately to manage and eliminate biohazard dangers that may be present after a death or injury, relieving others of this emotionally traumatic task discreetly, sensitively and professionally without publicity or sensationalism.
Trauma Response and Biohazard Clean Up
What services does Property Restoration Inc. Provide?
Prompt responses to:
Crime Scenes
Homicides
Suicides
Unattended Deaths
Self Inflicted Wounds
Human Feces
Animal Feces, i.e. Rodent, Bat, Pigeon droppings
Filth Clean Ups
Accidents
Home Invasions
Vehicle Accidents
Any sudden or unexpected situation that calls for professionals with the unique skills required for assessing and managing the aftermath of a trauma scene.
Who pays for bio-recovery service?
The property owner is responsible for the cost of this service. In most cases, home, business, or auto insurance will pay for these services.
Q. Can't I just use my regular cleaning or janitorial service to clean up blood or pathological waste?
A. Not unless your regular cleaning service has been trained and equipped to handle biohazardous waste and has a legally accepted mechanism in place to dispose of this waste. It is a direct violation of OSHA regulations to send a person into this type situation without proper Training, Personal Protection Equipment and available inoculations to protect against blood borne pathogens.
Q. Can I have an employee clean the scene?
A. Federal Regulation 29CFR1910.1030 states that no employee can be placed in a position to be exposed to blood spills without first:
Receiving Blood Borne Pathogen (BBP) training.
Have a written (BBP) exposure control plan.
Having been provided Personal Protective Equipment (PPE).
Having been offered Hepatitis B Vaccine and exposure evaluation and follow up.
How Quickly Can Property Restoration Inc. respond?
With our 24-hour emergency services number our response time is usually less than an hour depending on location, any time, day or night. Property Restoration Inc. understands that quicker is better when it comes to responding to both the health risks and the emotional turmoil of a trauma scene. Priority response puts our professionals on the scene in a hurry.
With special attention to:
Containment
Removal
Proper Disposal of Bio-hazardous Waste
Minimizing health risks through safe handling techniques
Working professionally with all parties involved with special respect for clients' privacy and the sensitive nature of trauma
Doing what ever it takes to restore a site to its previous condition, with no physical traces of the specific trauma
Do not let the insurance carrier tell you who you can have repair your property…. We are qualified and have worked with all the carriers. It is just easier for them to refer in the National Guys not the BEST Guys!
Call or Contact Us Online for an estimate on Crime Scene, Trauma & Biohazard Clean Up Services