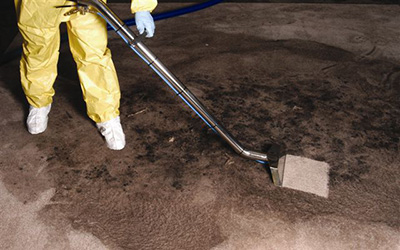 It is imperative to have the right company in your home. We are Property Restoration, Inc. treat your home as if it is our home. Our services are offered to the Central NY area as well as within our hometown Syracuse, NY. We are the specialist in the area of water, flood, toilet overflows, fire, and mold, because of our 30 plus years of experience. We have extensive experience in residential disaster cleanup, remediation, and prevention of further loss. We treat each customer as if they are family because we are a family owned business. We bring our best to each loss.

Immediate Action is required to stop the loss in its track.
Call or Contact Us Online for an Estimate
Insurance Coverage
It is important that you as a homeowner know your insurance coverage and policy limits. Your insurance agent will also be able to assist you with this information.
Property Restoration Inc. is your choice and we work with all insurance carriers…
DO NOT LET THE INSURANCE CARRIER TELL YOU WHO YOU CAN HAVE IN YOUR HOME…THIS IS YOUR CHOICE AND OBLIGATION TO BRING IN A REPUTABLE COMPANY.
Insurance companies we work with:
AllState, Met Life, State Farm, Farmers, Liberty Mutual, Travelers, Amica, USAA, all the Mutuals, Nationwide, and much more.
If your insurance company is not listed call us first and we will let you know if we work with that particular company.(315)-454-0518
Water Damage
For water damage, time is of the essence. In most cases, Property Restoration Inc. will be on your doorstep within the hour.
Extracting water is only one aspect of the process. Ensuring that all the areas affected are identified and reported is critical when handling situations involving water.
We use state of the art moisture readers to determine the "what and where" and then we determine the how.
Equipment is important as well, where to set up the equipment and how much to use. We use Industry Standards by the IICRC to make these determinations.
Most water that invades your home is considered gray or black water and carries bacteria that left untreated can cause other problems. We use a green safe antimicrobial product that is safe for pets and animals to sanitize your home.
Fire Damage
We will treat your personal belongings as if they are our own.
We inventory and pack them up and bring to our shop where they are safe.
Our Technicians are background checked so you know you know that your home is protected.
We will clean your home and restore it back to pre-loss condition
We store your belonging after they are cleaned until your home is put back to pre-loss condition.
We return your items back to your home. This is considered a pack-in.
Mold Damage
If mold is growing in your home, you need to clean up the mold and fix the moisture problem. 
If you have a mold problem in your home or business, consider the following facts:
Hiring a Licensed Mold Certified Company, such as Property Restoration Inc., is essential in Mold Treatment. Recently the rules and regulations have changed January 2016
Significant mold growth can occur in 48-72 hours
Mold may present a greater risk to children, the elderly, and anyone with respiratory problems
A strong, musty odor may indicate hidden mold behind drywall or under carpeting
Stay out of affected areas
Turn off the HVAC system and fans
Don't touch or disturb the mold
Don't blow air across any surfaces with visible or suspected mold growth
Don't attempt to dry the area yourself
Don't spray bleach or other disinfectants on the mold
Inside your home you can control mold growth by:
Controlling humidity levels
Promptly fixing leaky roofs, windows, and pipes
Thoroughly cleaning and drying after flooding
Ventilating shower, laundry, and cooking areas
Immediate Action is required to stop the loss in its track.
Call or Contact Us Online for an Estimate